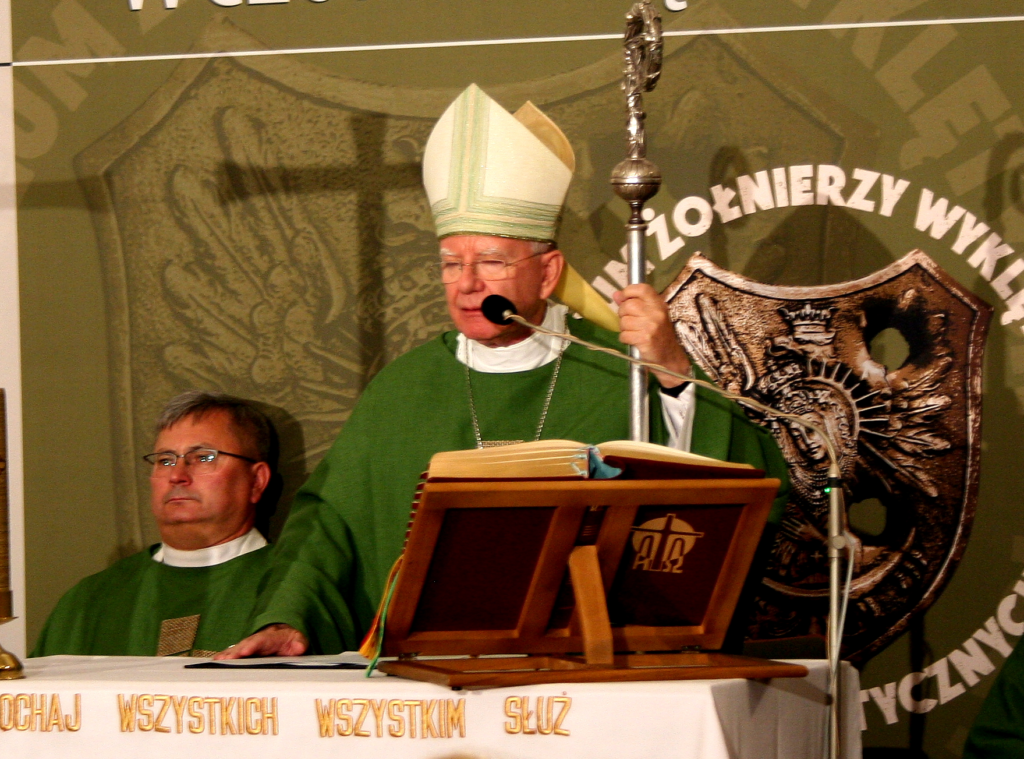 We are celebrating the 70th anniversary of the imprisonment of the Primate of Poland, Cardinal Stefan Wyszyński and Archbishop Antoni Baraniak by communist secret police. Why is the Church in Poland so rarely perceived through the prism of such great, holy priests as these two hierarchs?
Abp Marek Jędraszewski: It's hard for me to say whether people don't think about it enough. God somehow drives our fate and our history. There is no doubt that the pontificate of St. John Paul II the Great made us focus mainly on his thought, on what he said to us and what he conveyed. As if by necessity, the figures of Cardinal Stefan Wyszyński and Archbishop Baraniak were, I don't want to say in the shadow, but in the background. However, I would like to add that the Holy Father John Paul II was very interested in remembering. Once, many years ago – I was still a bishop, it was the mid-1990s – he asked me what the Church in Poznań was doing to remember Archbishop Baraniak. So he also asked us not to forget about the great lights of the Church that show us the way to live and act. I hope that now is the time to bring them back to the memory of the modern Church, showing them how to be a steadfast man, a steadfast witness of the Gospel, but also of love for our homeland, in difficult times, amidst the many challenges of today.
What testament did these steadfast priests leave to Poland and Europe?
It is a testimony of faithfulness in difficult and not easy times, perseverance with humility, but also great, unwavering faith in the teachings of the Church and great concern for other people to open their hearts and minds to the Gospel and reaching out with the Gospel to those people who are often lost and do not know certain truth. This is the task that we read today, looking at their bright figures from not so many decades ago.
After the Polish Institute of National Rememberance revealed the files, a little more is known about the martyrdom of Archbishop Baraniak. What is the most effective way to reach Europe with the message of his martyrdom?
To Europe? I don't know. Europe does not want to listen to Poland, and even less does it want to listen to the Church. I think that Europe will look at us with respect and listen to our voice – I am talking about Poland, the Polish Church – as long as we as a nation remain faithful to the Church, Christ and the Gospel. Seeing our steadfastness, our constancy in lasting to Christian values, we may make them to be surprised, but they will certainly ask us why we are like this. This is also an opportunity to talk about Cardinal Wyszyński and Archbishop Baraniak.
Fr. Cardinal Stefan Wyszyński, the Primate of Poland, said very prophetic words in his "Prison Notes", namely that if communism came from the West, it would not be recognized. This is what happens. It seems that this is our mission in Europe, to recognize these new ideologies and respond to them with the call of the Gospel.
I think that a lot of something like this is happening in Poland, in the Polish Church, and on this ground we are actually, in my opinion, very expressive. Perhaps there should be even more clarity, but I think that the challenges of modern times will make us more motivated to be more clear in the spirit of the Gospel towards the challenges of the modern world, and this will make the world open to us and they will ask with even greater clarity: "Why are you like this?".
Interview by Anna Wiejak