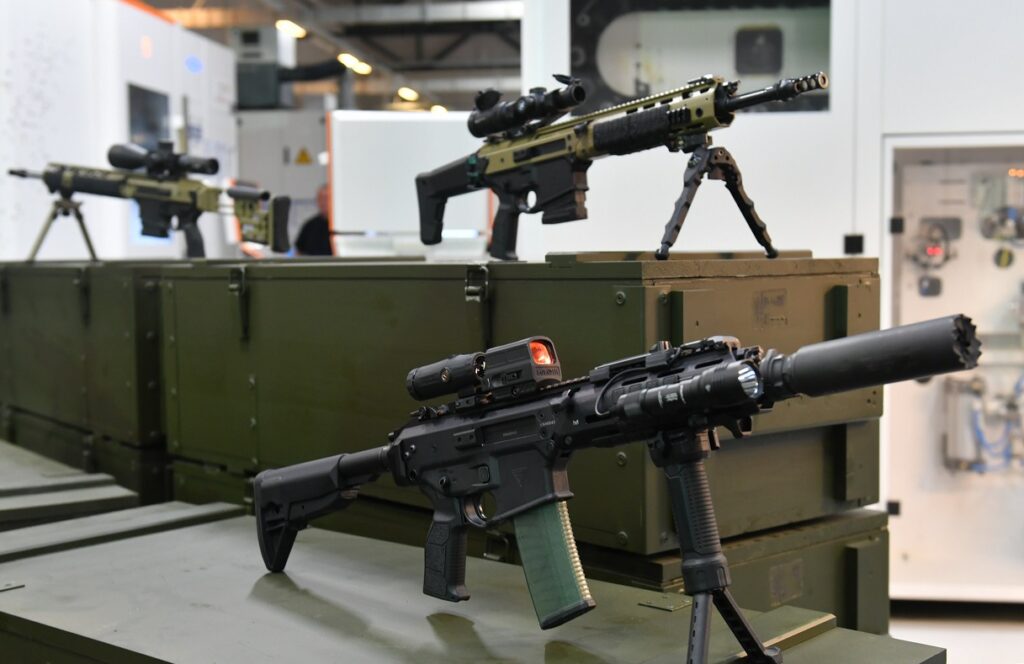 Since the beginning of the Russian aggression, Poland has provided Ukraine with military equipment worth over EUR 2.2 billion, including T-72 tanks, Krab howitzers, GROT carbines, anti-aircraft launchers and ammunition.
Although the exact details of the military equipment transferred to Ukraine remain classified, Polish aid for a neighbor fighting the Russian invasion is no secret. According to the Ministry of National Defence, over the past year, military equipment has been sent to Ukraine from Poland, the value of which exceeded EUR 2.2 billion, which makes Polish aid the fifth largest after the USA, Lithuania, Latvia and Estonia in terms of GDP.
Prime Minister Mateusz Morawiecki announced on February 17 that Poland had transferred a total of about 250 tanks to Ukraine (mainly post-Soviet, but modernized T-72s), and plans to transfer another 60 T-72s and their Polish development versions PT-91, as well as 14 Leopards, German production. In addition, in the spring of 2022, a number of BWP-1 infantry combat vehicles were delivered to Ukraine.
Poland also supported the Ukrainian side with modern Krab gun-howitzers manufactured in Huta Stalowa Wola and post-Soviet 2S1 Goździk self-propelled gun-howitzers, as well as BM-21 rocket launchers.
Anti-aircraft weapons were sent from Poland to Ukraine: Piorun manual launchers (so-called MANPADS), as well as 9K33 Osa and S-125 Newa self-propelled anti-aircraft missile launchers.
At the end of January, Poland declared in the so-called The Tallinn Declaration handing over to Ukraine, among others post-Soviet S-60 anti-aircraft guns with 70,000 rounds for them. In addition, the Ukrainians received drones with various usage.
Poland also provided support to Ukraine in the form of various types of small arms, including grenade launchers and mortars, as well as GROT carbines produced by the Łucznik plant in Radom. Helmets, bulletproof vests and all kinds of personal equipment of soldiers, including medical equipment, also came to Ukraine from Poland.
AW/wnp.pl