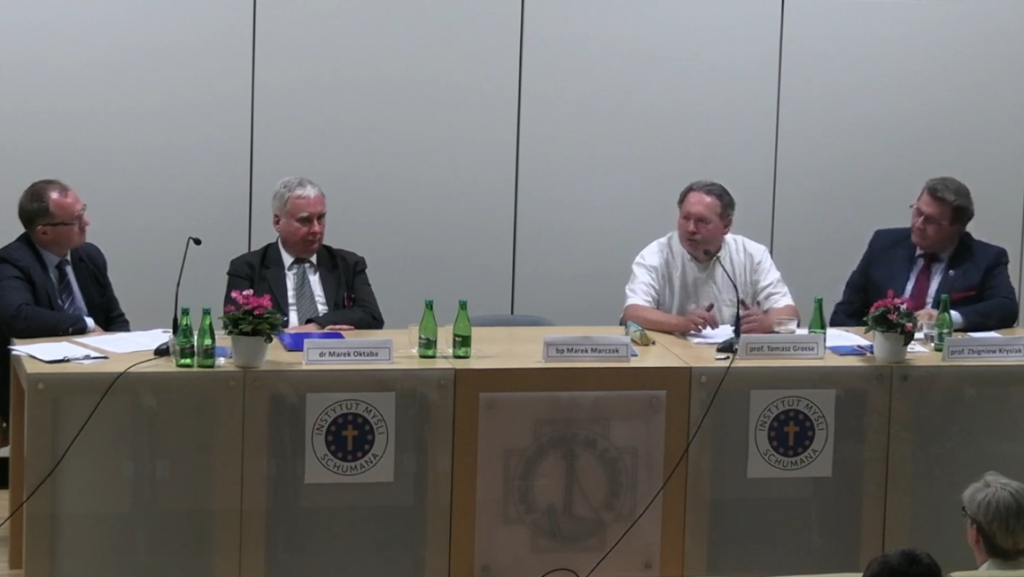 "How to build the European Union, Western Europe should actually ask us, because before they even started thinking about integration, we already had a union – several unions that we successfully built for several hundred years. Not for several dozen – for several hundred" – said political scientist Prof. Tomasz Grzegorz Grosse during the ceremonial opening of the Łódź Branch of the Institute of Schuman's Thought.
"The Commonwealth was a classic union, it was a 'common thing', a political system sometimes referred to as a community of two nations (the Commonwealth of Two Nations). It was a democracy functioning not as a superstate, but as a confederation, which by definition was a community of two nations equal to each other and we wasted the opportunity to expand the community of two nations into three nations" – reminded the lecturer of the University of Warsaw. "It was our historical mistake that turned against us. Russia took advantage of it. Fratricidal wars within the Republic of Poland (Cossack wars) broke our backs and we never recovered and headed for partitions" – he added.
At the same time, he pointed out that the tradition of European integration started by the Republic of Poland, based on a confederal system, a very strongly decentralized democracy, based precisely on Christian values, and the republican tradition, which imposes an obligation on every citizen to be involved in the affairs of the Republic, that is, to take active participation in political life, is very positive and very close to the ideas of Robert Schuman.
In his opinion, if we want to reform the European Union, we should return to those positive republican or integration elements from Central Europe.
"We can really rely on our tradition. We have huge cultural, political and historical resources – a tradition that is consistent with Schuman's ideas and that can save Europe. Drawing from our experiences – both positive and negative – we can propose a new model that just is convergent with Schuman's thoughts, and which is an alternative to those processes that we have in Western Europe or in the European Union" – he argued. "In my opinion, this is the only way to save this project, because otherwise it will certainly lead to self-destruction" – the expert assessed.
AW