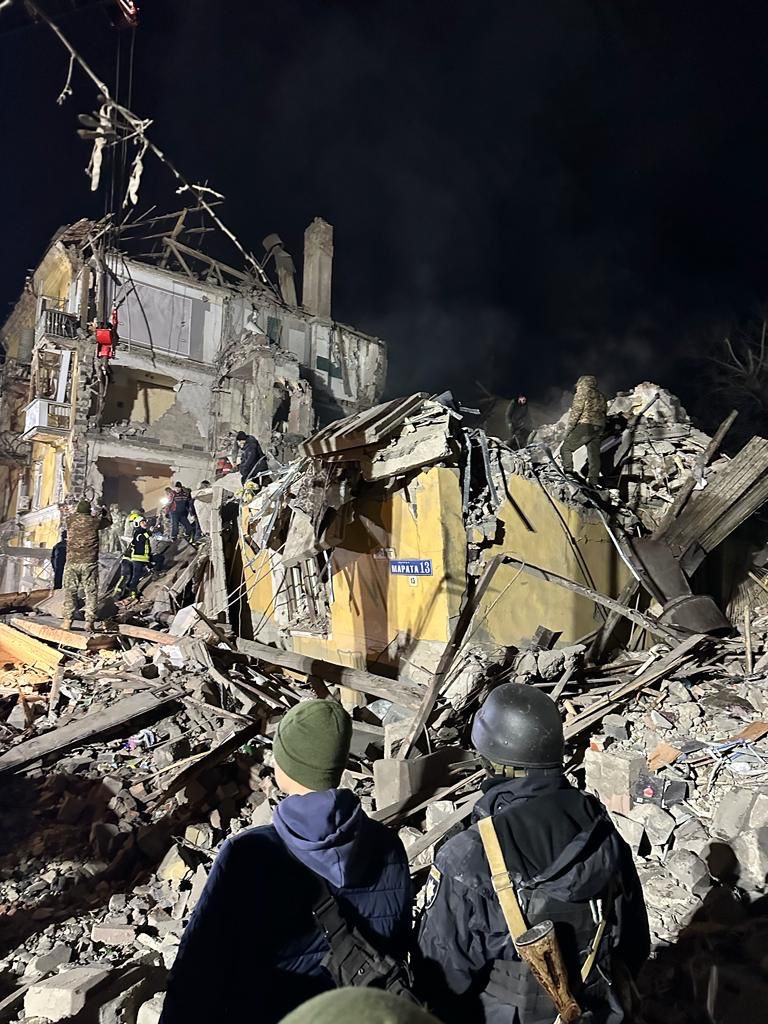 Former Pink Floyd musician Roger Waters gave an interview to Berliner Zeitung in which he accused Poles of Russophobia. For some incomprehensible reasons, he seems to be completely oblivious to the threats of Kremlin propagandists against Poland. Meanwhile, Poland is another potential target of Russian aggression after Ukraine.
Referring to the canceled concert in Poland, Roger Waters stated that he was "misunderstood. "This is a show of Russophobia. People in Poland are very susceptible to Western propaganda. I'd like to say to them, 'You are brothers and sisters, gather your leaders to stop this war and think what is this all about?' This is so that the rich West gets richer and the poor everywhere get even poorer. The opposite of Robin Hood. Jeff Bezos has a fortune of nearly $200 billion, and thousands of people in Washington live on the streets in a cardboard box" – the musician argued while justifying Vladimir Putin.
"Putin has always said that he has no interest in taking control of western Ukraine – or invading Poland or any other country on the border. All he says is he wants to protect the Russian-speaking population in parts of Ukraine where Russian speakers fear the threat of extremely a right-wing movement inspired by the Maidan coup in Kiev, a coup that was widely accepted and orchestrated by the US," – he argued, ignoring the crimes of genocide committed by the Russian satrap in eastern Ukraine.
The musician seemed not to notice the numerous threats from the Kremlin against Poland, including threats to use nuclear weapons on its territory to stop Polish aid for the struggling Ukraine. This solidarity of Poles with the Ukrainian nation has been a thorn in the Kremlin's side for a long time. There are many ways in which Poles help refugees from a war-torn country. They also help the "internal refugees" who had to flee their homes, but remained on the territory of Ukraine. According to official data, the Polish Ministry of Foreign Affairs allocated over PLN 11.6 million to help the Ukrainian population. As part of Polish Aid, 8 support projects for refugees from Ukraine in Poland and for internally displaced persons who remained in their homeland were financed. The value of these projects amounted to PLN 11,659,257. Poland also makes numerous payments to Ukraine to multilateral organizations providing specialized assistance, including, among others, for the International Committee of the Red Cross (ICRC), the United Nations Children's Fund (UNICEF), the United Nations Office for the Coordination of Humanitarian Affairs (UN OCHA). In addition, there are numerous initiatives of private individuals, so the scale of this aid is definitely greater than it appears from official data.
Russia is a ruthless aggressor who has never come to terms with the fact that Poland has broken free from its influence. Poles understand this perfectly well, hence the great resistance against all pro-Russian actions and statements. Ukraine's defeat would open the way for Russian troops to march on Warsaw. In this context, the words of Roger Waters are simply astonishing, all the more so because they fit into the Kremlin's propaganda campaign against Poland. We do not agree to this, all the more any attempt to defend Russia after its crimes in Ukraine is simply unethical.
Anna Wiejak