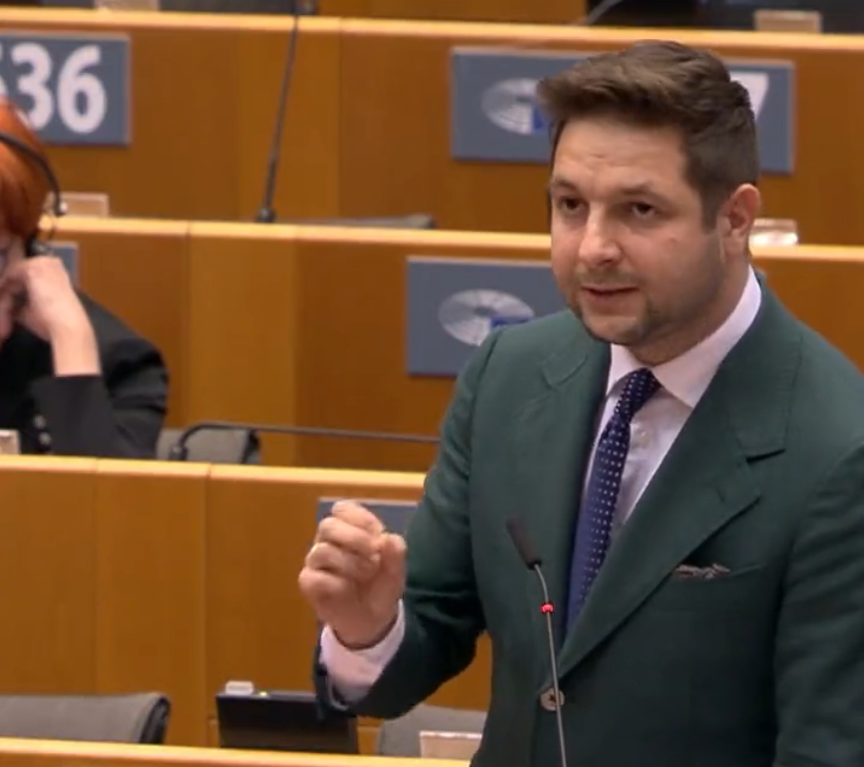 "Well, I am not at all surprised that you want to ban the activities of the commission for examining Russian influence in Poland, because you know very well that such a commission would be even more useful here" – said MEP Patryk Jaki during the debate in the European Parliament regarding the Polish law establishing a special commission to investigate Russia's influence.
The debate in the EP on the Polish commission to investigate Russian influence was held on May 31, just after the EU Justice Commissioner Didier Reynders expressed the view that the law raises serious concerns as to its compliance with EU law.
"After the attack on Ukraine in 2014 and the annexation of Crimea, when, by the way, Ursula von der Leyen was still Germany's defense minister, you continued to do business with Russia, sell weapons to Putin, build Nord Stream. Putin corrupted your politicians" – said Jaki, pointing out that "the Kremlin's payroll includes the former chancellor of Germany, the prime ministers of France and Austria". "In addition, 20 million euros were paid by Russia to the foundation of the German Prime Minister of Mecklenburg, and now more billions that Putin subsidized your favorite environmental organizations are coming to light. You know that your support for Putin is the biggest scandal in Europe, that's why you try to hide and defend Tusk, so that people wouldn't hear why he waived Gazprom's debts, sent members of the Polish Electoral Commission for training in Moscow, wanted to sell them key Polish companies and briefed Polish ambassadors for Lavrov, and divided the visits to Smolensk. And how did it end? We all remember it very well" – Polish MEP enumerated.
"You would like no one to hold your people accountable for Russian fawning, and all of them to suffer from collective amnesia. No way!" – he declared.
President Andrzej Duda signed the Act of 14 April 2023 on the State Commission for the Study of Russian Influences on the Internal Security of the Republic of Poland in 2007-2022 and referred it to the Constitutional Tribunal. The functioning of the Commission is to contribute to identifying and describing the Russian influence on public life in Poland, as well as limiting it in the future by developing mechanisms to better protect Poland against undesirable foreign influences affecting the proper functioning of the state and its internal security.
AW