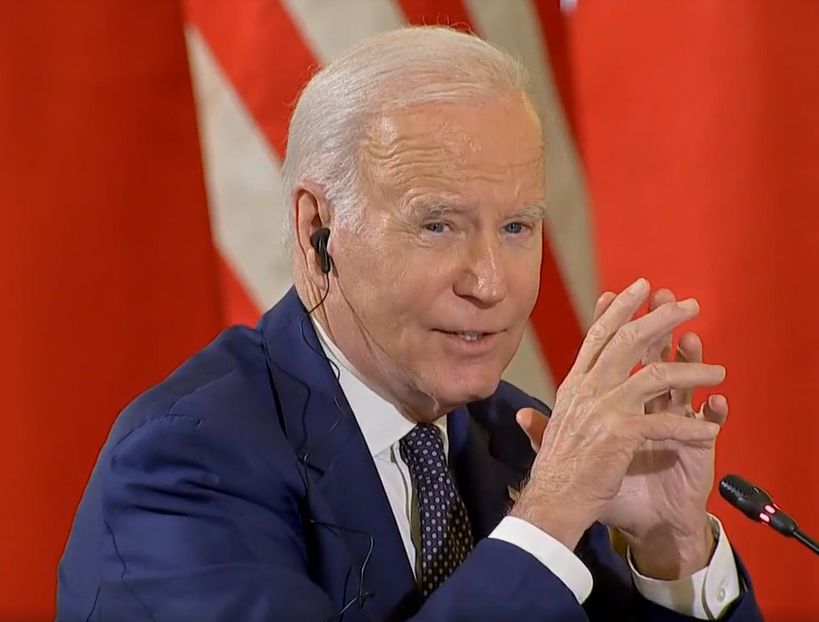 "I want to thank Mr President, how Poland supported Ukraine. It has been extraordinary, everything what you hve done, truly extraordinary" – the President of the United States said during a meeting with his Polish counterpart Andrzej Duda. Joe Biden came to Poland for a two-day visit, the main topics of which are issues of security and allied cooperation.
"Last year I was here watching people come across the border and a feeling… little children, look on their faces and their mother that left behind husbands and fathers. It was incredible how you welcomed them – it was 1,7-1,8 mln of Ukraine welcomed" – President Joe Biden said.
"We really affirm our iron commitment regarding security including guarantee that command headquarters for our forces in Europe gonna be in Poland period. We also launch a new strategic partnership. We plan to build a nuclear power plant and bolster Poland and to see energy security for generations to come" – added. "And Mr President, connections to Poland, pro Polish and American people are extremely strong" – he emphasized.
Anna Wiejak