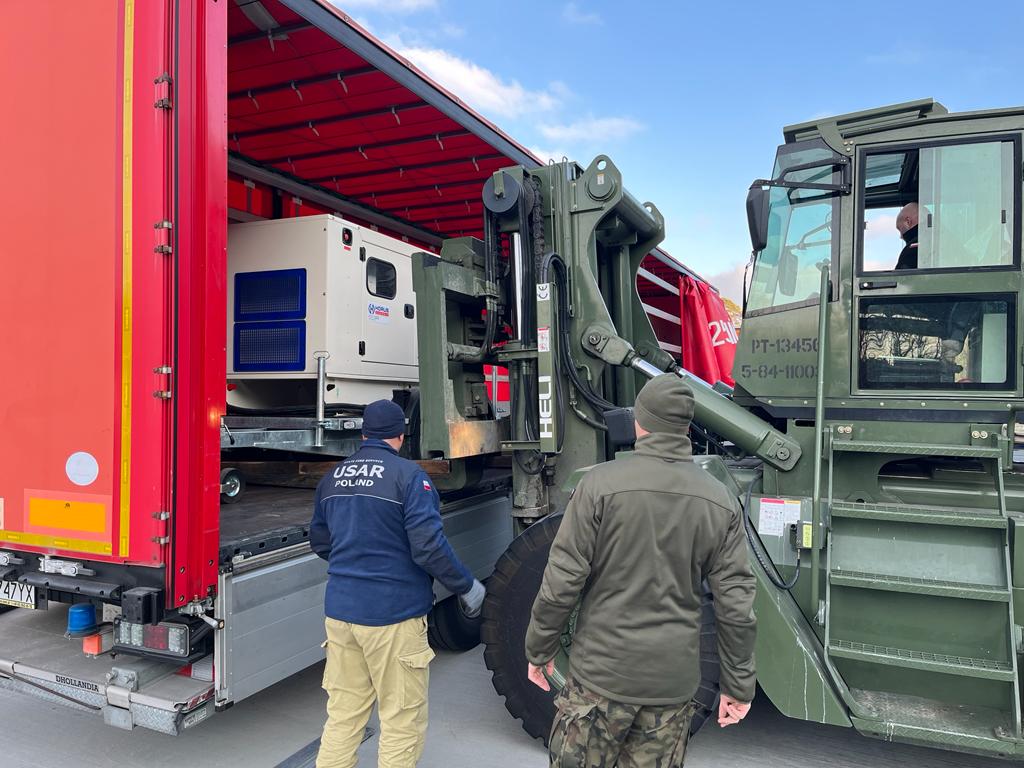 The Government Strategic Reserves Agency, in cooperation with the Chancellery of the Prime Minister and the Ministry of Foreign Affairs, donated specialist medical equipment, medicines, dressings, power generators, oil heaters, tents, camp beds and blankets to earthquake-stricken Turkey.
The aid took off on February 15 this year from the airport in Powidz by a plane provided by the Ministry of National Defense and the 14th Transport Aviation Squadron of the Armed Forces. Earlier, the Polish Heavy Search and Rescue Group HUSAR went to Turkey, which returned to Poland on February 15, 2023.
"Each of us tried our best to make this work bear fruit. The effects were such that we saved 12 lives" – the commander of the HUSAR Group, brig. G. Borowiec said after returning from this extremely difficult mission. "I would like to thank the rescuers for their dedication, full commitment, working at the risk of their lives, 24 hours a day in extremely difficult conditions. It was really heroic work. We fought for hours to save someone" – he emphasized.
"There are moments in every officer's life that words fail me, and today is that moment. Thank you with all my heart, you did a great job. You are great heroes" – A. Bartkowiak, chief of State Fire Service addressed the rescuers of the HUSAR Group, welcoming them to Warsaw.
AW