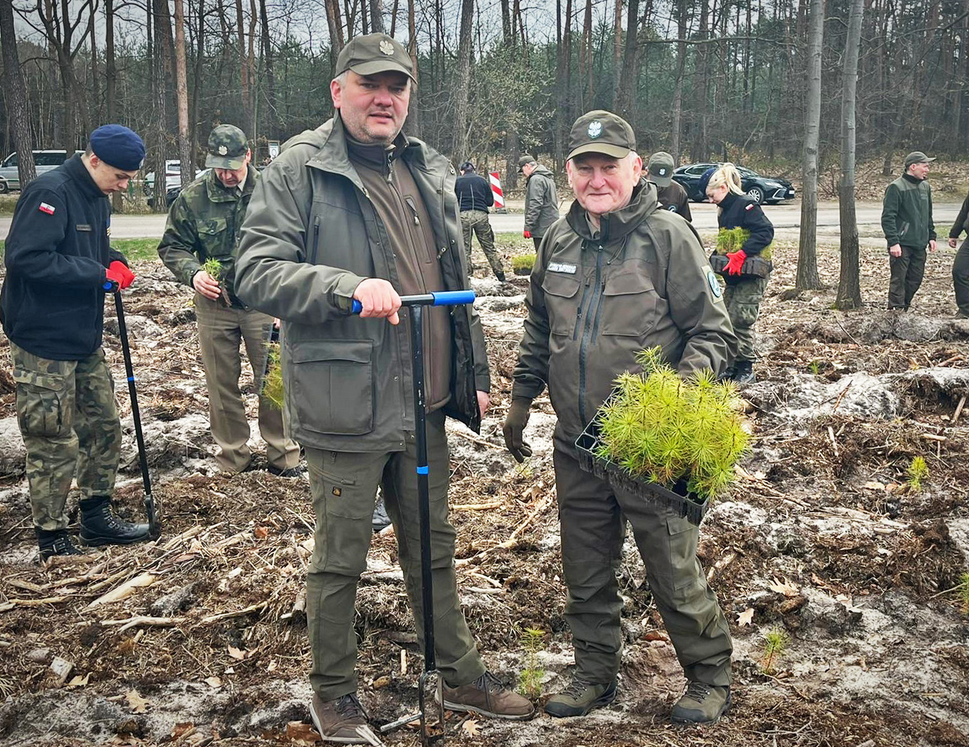 Polish foresters have always guarded the most valuable values and recognized authorities. Now, in the face of attacks on the Polish Pope, they defend the good name of St. John Paul II. The planting of John Paul II Memorial Forests has started throughout Poland, which is a tribute to his indisputable holiness and merits for our homeland.
"Foresters have always been among those who particularly appreciated the teachings of John Paul II and referred to his teachings, especially those words when he very clearly indicated that we should not only be guided by the principle of subordinating nature, but above all, that we should be able to consciously to use it. That we take care of it, and above all, that we take responsibility for this nature and the surrounding environment" – said Deputy Minister of Climate and Environment Edward Siarka inaugurating the action of planting the John Paul II Memorial Forests in the Celestynów Forest District. "As part of this "Trees unite us" action, we want to plant special places of memory of John Paul II throughout Poland, in all forest districts where such actions will be organized" – he added.
"It is a great commitment for us to defend the good name of John Paul II. Foresters also join this defense" – said the deputy head of the Ministry of Climate and Environment. Edward Siarka pointed out that John Paul II, when traveling around Poland, set an example of how to describe and admire Polish nature. "The Polish Pope loved Polish nature in a special way. Today, we are setting an example that his words "I thank God for the majesty and beauty of the created world" guide our efforts to protect this nature" – he emphasized.
Forests of Memory of John Paul II is an initiative of foresters taken as part of the nationwide action "Trees unite us" – it is an expression of Poles' gratitude to Saint John Paul II, who sought the voice of God in Polish forests and emphasized that respect for nature fosters solidarity between people. "The beauty of this land makes me cry out for its preservation for future generations. If you love your native land, let this call not go unanswered! I appeal in a special way to those entrusted with responsibility for this country and for its development, not to forget their duty to protect it from ecological destruction!" – preached John Paul II during his pilgrimage to Poland in 1999.
Polish foresters plant 500 million trees every year. Anyone can participate in planting. "This great idea unites all Poles. In each regional directorate of the State Forests, you can meet with foresters and plant trees together. We invite everyone who is close to nature" – encouraged Józef Kubica, Director General of the State Forests.
AW
Source: State Forests