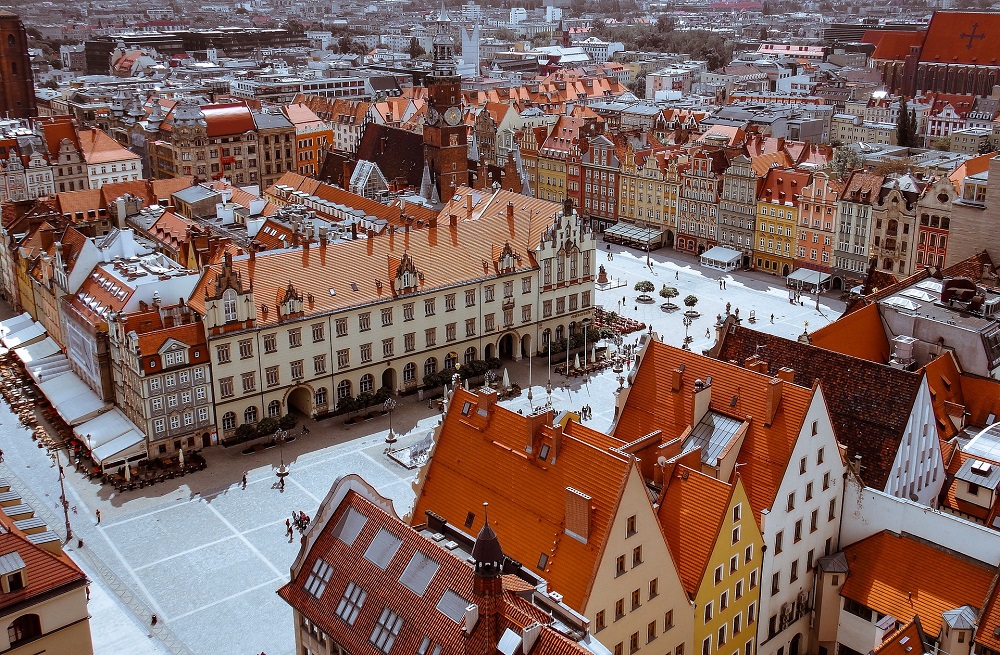 "Poland will be wealthier than Britain by 2030" – Daniel Johnson writes in the Sunday edition of "The Sunday Telegraph", noting the rapid development of our country, which he describes as a "post-communist economic miracle".
"Poland is rapidly becoming the new central European superpower" – we read in the British newspaper. "On its current path, Poland is on track to become wealthier than Britain by 2030 thanks to a post-communist economic miracle. The country has become a hotbed for future-facing industries such as battery manufacturing and tech" – the author of the article notices.
The British journalist emphasizes that "Warsaw is using this economic strength to transform the country into a formidable fighting force to guard against the Russian wolf at the door".
"Poland has raised its defence spending to 4pc of GDP this year, from 2,5pc last year. This makes Warsaw's war chest relatively one of the largest in NATO, with plans to sustain or even increase these levels for the foreseeable future. Polish defence spending will thus be more than twice that of other major Continental NATO members France, Germany, Italy and Spain, and significantly higher than that of the UK" – writes the author of the article. "What this means is that Poland may well soon possess the largest and best land fighting capabilities of all the European members in NATO" – he concludes.
Polish economic miracle
"Three decades of steady growth has wrought a miracle. The economic disparities have narrowed dramatically. Adjusted for purchasing parity, GDP per head in Poland is now £28,200 compared with £ 35,000 in the UK, £ 34,200 in France and £ 39,800 in Germany" – enumerates the newspaper indicating that "at its current trajectory rate, Poland will overtake the UK by 2030".
"Since the millenium, Poland real GDP per capita has more than doubled; by contrast, GDP per capita in Britain, France and Germany grew between 15pc and 24pc over the same period" – he adds. He also emphasizes that living standards in Warsaw or Wrocław are currently comparable to those in Berlin, Paris and London.
"My son and his Polish wife emigrated to her native Wrocław with their two small children a year ago. They have no regrets. The tax and benefit system supports families, with a 500 zloty (£100) monthly payment for each child" – writes Daniel Johnson. He also notes that the costs of living in Poland are much lower than in Western Europe. "It is no wonder that many Poles who moved to Britain or Germany to work after Poland joined to EU in 2004 have now returned" – he emphasises in conclusion. "The gap in wages, though still significant, has narrowed and the Polish economy now offers opportunities that simply didn't exist 20 years ago" – he adds.
The journalist also draws attention to the level of education in Poland. "In education, Poland excels too. It consistently ranks among the top five or six in reading maths and science out of 38 OECD countries – well above richer countries such as Britain, France or Germany" – he writes, noting that "this lays the foundation for continued future strong economic growth".
AW